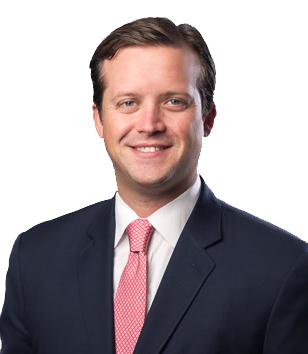 Nicholas Bohnsack
Chief Executive Officer
Patrick Rista
Distribution Manager
prista@strategasrp.com
(646) 292-7984
Far From Over
11/28/2022
Is the equity market's advance off its October low durable or will it ultimately resemble the same tempting-then-disappointing arc as the transient rally we saw this past summer? We remain suspicious… and vigilant, mindful that the extended – duration and order of magnitude – bottoming process associated with financial deleveraging and broad asset price corrections are conducive to strong countertrend moves.
We continue to rely on the same framework for handicapping the market's progress toward finding intrinsic bedrock that we have all year: 1) anchor inflation expectations; 2) level set valuations; and, 3) identify organic drivers of growth that will pull private capital into the real economy. As our Economics team has highlighted, a reasonable case can be made that the Year-Over-Year (Y/Y) rates of change in the various inflation measures have peaked; the focus moving forward is just how quickly those rates of change will retreat to levels that make policymakers comfortable enough to: a) stop tightening financial conditions; and, b) layout a path toward easing monetary policy. If the past is prologue, we likely have a way to go. The Federal Reserve ("Fed") has signaled it is loath to repeat the adjudication of a "stop-and-go" '70s-style monetary policy which it views as allowing inflation to become unanchored. Moreover, investors might consider that the Fed doesn't cut because the backdrop is improving, i.e. a pivot has not historically been associated with optimism. While the circumstances differ across the sample, when the Fed does pivot, equities have generally continued to sell off – on average, stocks have declined -23% in the six months following the Fed's first rate cut.
Source: Strategas, FactSet, Bloomberg, Haver
We expect tighter monetary conditions to exist for some time. The Fed has indicated it is open to slowing the pace of policy rate hikes. (Strategas' Chief Economist Don Rissmiller is anticipating a +50bp hike at the December FOMC meeting, with the terminal Federal Funds Rate ("Fed Funds Rate") at 5.00% to 5.25% in early CY'23.) At the same time, it has accelerated the pace of monthly asset sales, i.e. "quantitative tightening." This is likely to have a continued and negative impact on companies' ability to expand operating margins. While current economic data remains mixed, until the Fed declares victory, risks skew to the downside. While the "money illusion" can result in higher levels of nominal earnings and make recession-related percentage declines appear less severe than they would in low inflation regimes, contracting operating leverage in combination with tighter financial conditions has historically led to lowered expectations for earnings and earnings growth. Though estimates for aggregate S&P earnings for CY'23 have seen notable downward revision – to ~$230 from $250-$255 as recently as July – it is important to note that recession-related earnings declines have averaged -30% from their actual peak (i.e. ~$225 in 3Q'22) not their estimated peak. The Street's estimates imply profit growth for CY'23. This is inconsistent with the near universally held view that the U.S. economy will contract next year.
Source: Strategas, FactSet, Refinitiv, S&P Global
We remain of the view that the next durable advance in equities will be underpinned by improving fundamental conditions. If there is one consistently held view that we struggle to find sympathy with, it is investors' preoccupation with policy-fed "V-shaped" recoveries. We do not think that road lays ahead of us. Unfilled job openings and excess savings may be enough for investors to believe in the possibility of a "soft-landing" in the economy, but it may not be enough, in our view, to justify the market trading at 18x trailing earnings. We continue to recommend investors underweight Equities relative to their benchmark exposure. We have been leery of leaning into – what we see as – countertrend rallies but acknowledge that "bottoming" is a process and price action is likely to remain volatile in the interim. We continue to favor a more defensive, income-focused allocation among equities, i.e. Value over Growth, and U.S. shares vs. non-U.S. Persistently higher rates have created "alternatives" to stocks and we have continued to add duration as we increased credit quality within an underweight to benchmark Fixed Income allocation. NB
This communication was prepared by Strategas Asset Management, LLC ("we" or "us" or "our"). This communication represents our views as of 11/25/2022, which are subject to change. The information contained herein has been obtained from sources we believe to be reliable, but no guarantee of accuracy can be made. This communication is provided for informational purposes only and should not be construed as an offer, recommendation, nor solicitation to buy or sell any specific security, strategy, or investment product. This communication does not constitute, nor should it be regarded as, investment research or a research report or securities recommendation and it does not provide information reasonably sufficient upon which to base an investment decision. This is not a complete analysis of every material fact regarding any company, industry, or security. Additional analysis would be required to make an investment decision. This communication is not based on the investment objectives, strategies, goals, financial circumstances, needs or risk tolerance of any particular client and is not presented as suitable to any other particular client. Past performance does not guarantee future results. All investments carry some level of risk, including loss of principal.
Strategas Asset Management, LLC is an SEC Registered Investment Adviser affiliated with Strategas Securities, LLC, a broker-dealer and FINRA member firm, and an SEC Registered Investment Adviser. Both Strategas Asset Management, LLC and Strategas Securities, LLC are affiliated with Robert W. Baird & Co. Incorporated ("Baird"), a broker-dealer and FINRA member firm, and an SEC Registered Investment Adviser, although the firms conduct separate and distinct businesses.